"Never Surrender" The Japanese Soldier who Kept Fighting 30 Years After WW2 Ended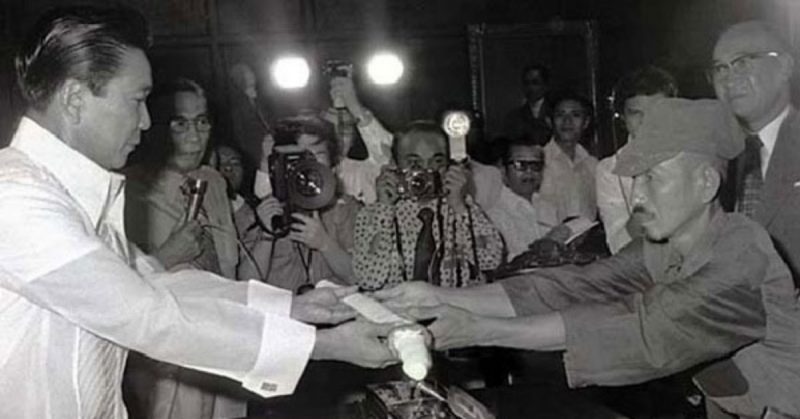 His home country welcomed him as a celebrity, but the old Japan that he had known and fought for was long gone.
His name was Hiroo Onoda and December 26, 1944, is the day that this well-trained man was deployed to the small island of Lubang in the Philippines by the Japanese Army.
Eventually, Italy would join the Allies, and America would take over the islands that were invaded by Japan. A year and a half later, America would drop the atomic bomb, and the death before surrender strategy of Japan would fail.
But Onoda and his men fought on, even after the war had ended. They were truly loyal and gave 120 percent to their job. They fought the locals and burned their lands, ignoring every single flyer deployed by American planes notifying them that the war was over.
In Onoda's eyes, anything that wasn't Japanese was no good. So he kept resisting.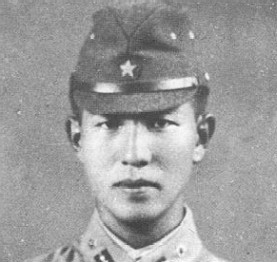 Living inside the jungle like a rebel must've been no fun for this man and his three remaining companions. They would march during the day, looking out for any signs of the enemy and for crops to burn. At night, they would guard their camp in shifts.
In 1952, the Japanese government made one final effort to draw the last remaining soldiers out of hiding throughout the Pacific. This time, letters and pictures from the missing soldiers' families were airdropped, along with a personal note from the emperor himself.
Hiroo Onoda – The Last Japanese To Surrender, In 1974!
It wasn't until 1949 that one of the radical believers decided to break the "death before surrender" pact and surrendered.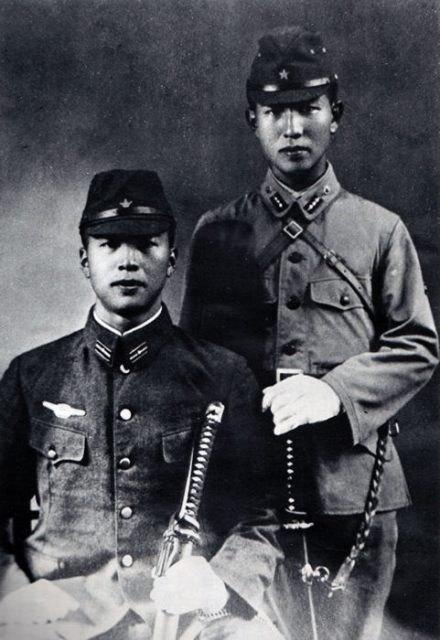 Onoda, along with his remaining companion continued to fight, as they believed that they had taken an oath and it still bound them. They hid deep in the jungle and stayed there for 15 years beyond the end of World War 2.
Some Japanese people started to think of Onoda as a made-up story, but he and his exploits were real.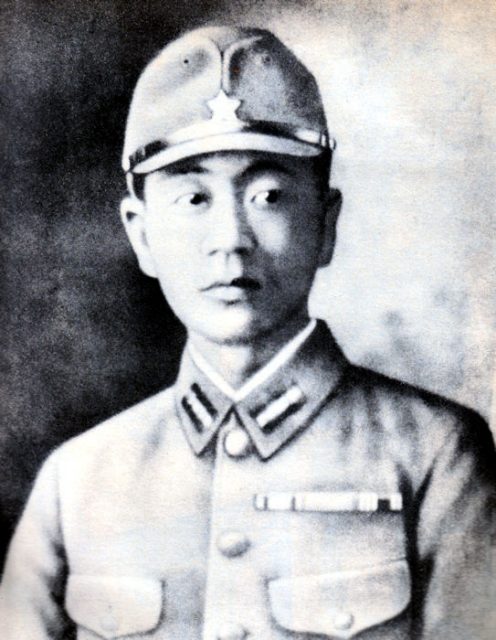 By May 1954, only Onoda was left. The government did its best along with the police to locate this lunatic, but he continued to hold out until 1974.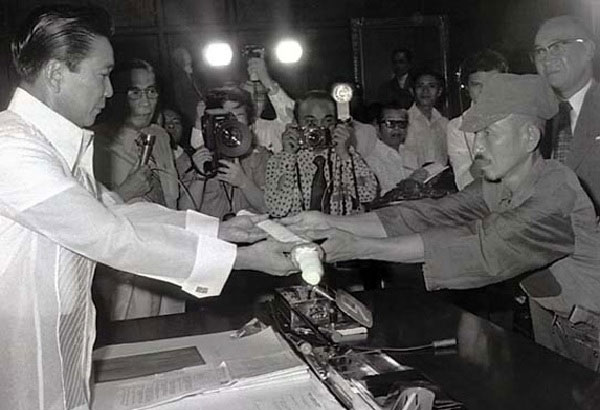 Eventually, he was discovered by an explorer named Suzuki who had been searching for "Lieutenant Onoda, a panda and the Abominable Snowman in that order." Still, Onoda wouldn't believe the war was over. He insisted he needed to receive instructions from a superior officer.
Suzuki returned to Japan with photos of him and Onoda, and relayed his message. Onoda's superior officer, Major Yoshimi Taniguchi, was located. Unlike his junior office, the major had moved on after the end of the war and was now a bookseller. He met with Onoda and issued the instructions that the lieutenant had been waiting for.
Onoda returned to Japan in 1974, approximately 34 years after the end of World War 2. His home country welcomed him as a celebrity, but the old Japan that he had known and fought for was long gone.
Technology was more advanced, and the original values of Japan in the wartime era had been forgotten. Onoda became depressed and decided to move to Brazil where he spent the rest of his life.
Hiroo Onoda died on January 16, 2014, aged 91. Upon his death, the Japanese Chief Cabinet Secretary Yoshihide Suga said, "I vividly remember that I was reassured of the end of the war when Mr. Onoda returned to Japan."
We hope you enjoy our content. We think it's important to keep war history alive. If you do too, please consider becoming a supporter. Thanks.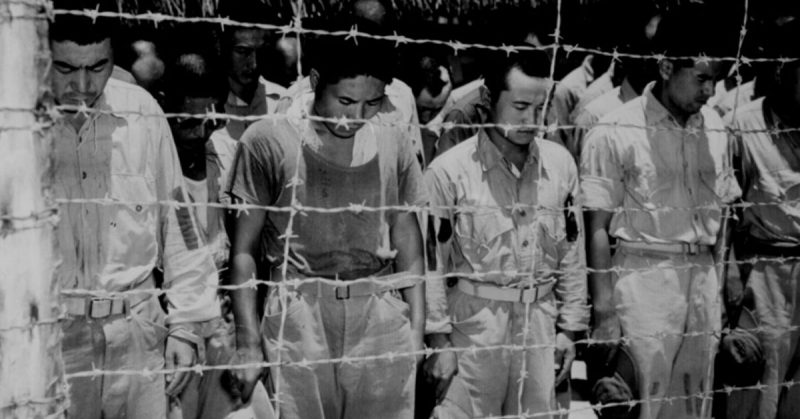 One Japanese soldier stuck somewhere in the jungle after a plane crash continued to fight even long after the war was over.
A brave captain once ordered his soldiers to burn the ships as soon as they were on enemy land. By doing this, he left them with two options: to win or die. They won.
This motivational story seems rather similar to how Japan treated its army during World War 2. Death before surrender was their sacred rule.
In 1937, just before the Second World War, Japan was running out of resources. After 200 years in isolation from the rest of the world, they'd been cheated out of their money by the Americans. The Japanese people decided they'd had enough.
So, they invaded China which was already mired in the conflicts of a civil war.
July 7, 1937, is the start of what is known as the Second Sino-Japanese War. The catalyst was an "incident" at the Marco Polo Bridge which gave Japan a final excuse to launch their attacks and get the much-needed resources of China.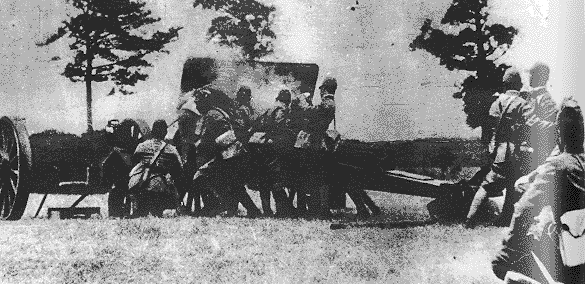 Japan was quickly advancing into Chinese territory until the Allies showed up. As soon as the Japanese army retreated, the Allies started to advance through the land which Japan had been trying to invade. On top of that, Japan was about to sign the Tripartite Pact in 1940 forming the official Axis along with Nazi Germany and Fascist Italy.
By agreeing to this pact, the Japanese were putting themselves in a spotlight before undertaking any actions or invasions. It seemed like they bit off more than they could chew, especially when you consider their subsequent tactics in the war.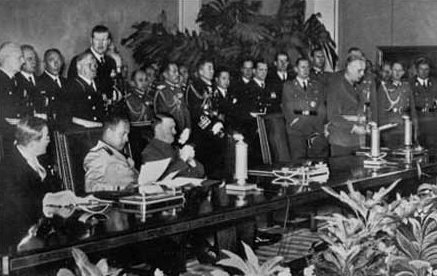 To prove to Germany that they were a worthy ally, on December 7, 1941, the Japanese army launched a surprise attack on Pearl Harbor.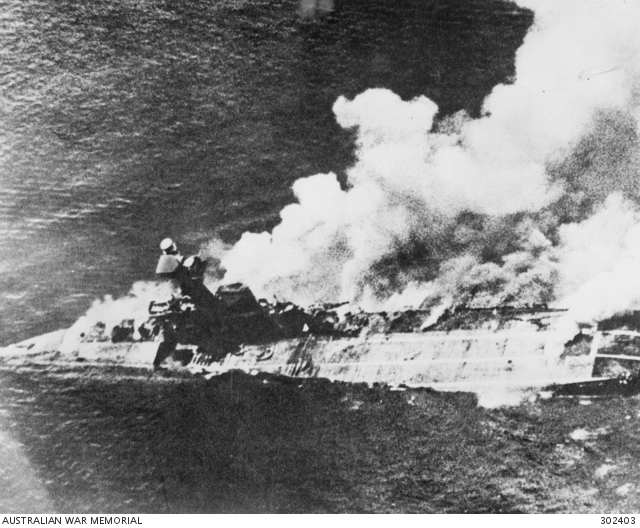 The effectiveness of the attack is debatable, but the outcome was certain: America declared war on them. If you want to launch a surprise attack on your enemy, go with your full strength and make sure the damage is so great, the enemy can never recover. This was not the case with Pearl Harbor.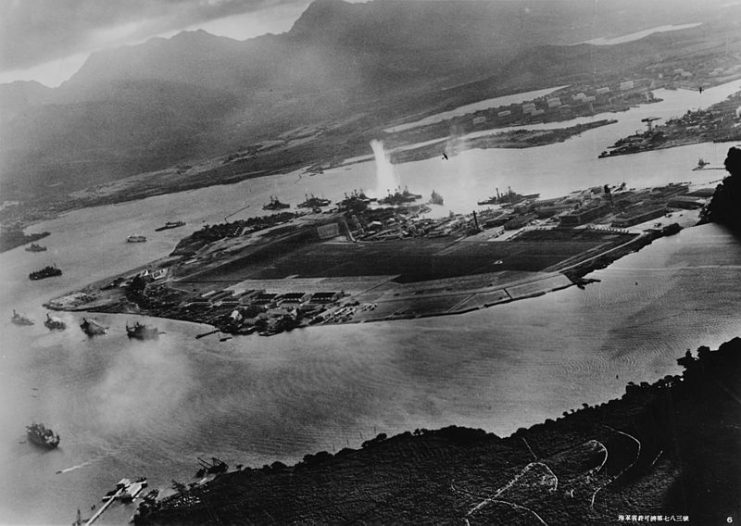 Japanese planes caused only 21 ships to be sunk or damaged. They also damaged or destroyed 100 American aircraft. The original plan of attack was to take the American Navy out of the picture completely in order to continue the Japanese invasion in the south.
But this plan went terribly wrong since Japan did not destroy any of the Americans fuel storage, repair yards, or the submarine base. In the aftermath, not only did the Japanese go to war with America but Hitler decided to be by their side by declaring war on Americans too for no apparent reason.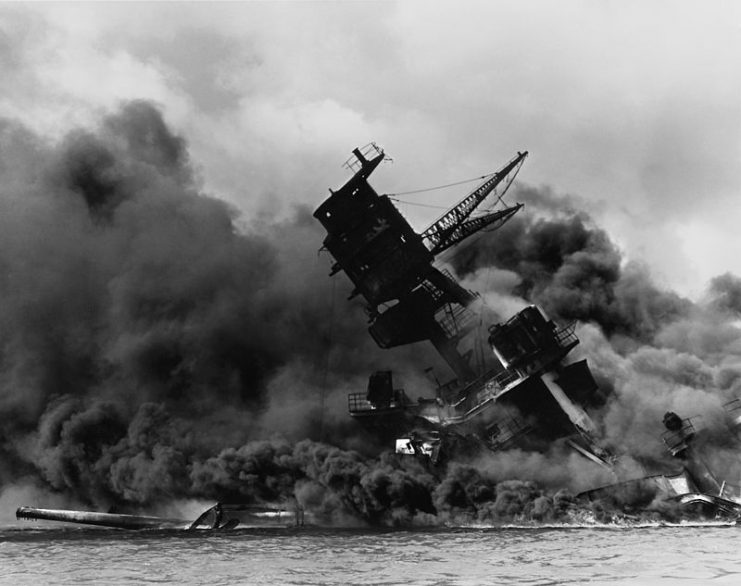 It was all in or all out, but Japan just couldn't really decide. They had fearless men in their army, who would rather die than to surrender. In fact, one Japanese soldier stuck somewhere in the jungle after a plane crash continued to fight even long after the war was over.
Germany was losing territory and more and more battles, especially now that the end of their first ally, Italy was near. Japan had to take action, and they had to be quick and fearless.
On April 6, 1944, one of the most inhumane kamikaze attacks the world has ever seen took place. During this offensive, 350 airplanes crashed in just two days on the island of Okinawa.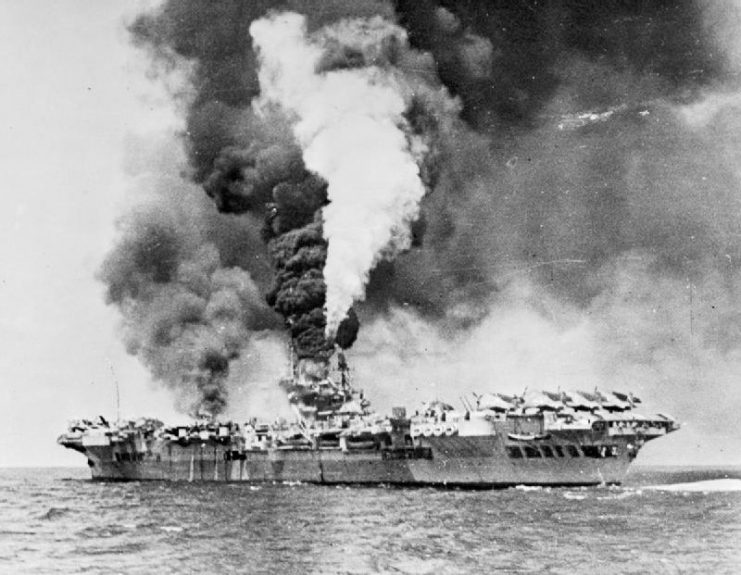 With the American forces coming closer and closer, island after island, it seemed that options were running out for Japan's Emperor. Death before defeat wasn't working anymore.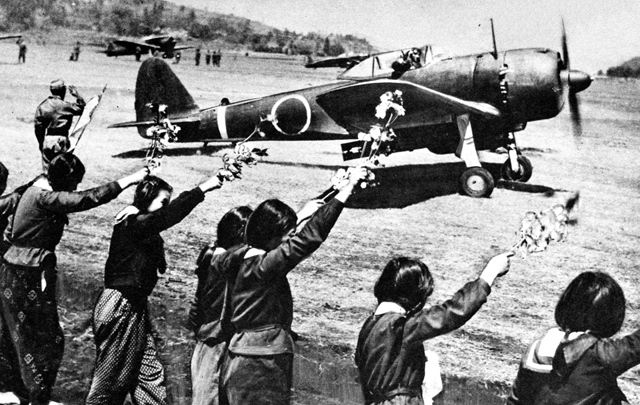 Read another story from us: Battle Of Saipan Suicides: The Largest Banzai Charge of the Entire War, 4000 Japanese Troops
The Japanese increased the number of kamikazes attacks to 1,900 but managed to sink only 26 ships and damage 164. Japan was really quick to back down, fleeing as soon as the opportunity presented itself.
They tried to take the island of Midway in a desperate attempt that resulted in four of their carriers sinking. They also lost New Guinea, and with the American forces capturing the island of Iwo Jima by February 1945, their only option was to surrender and accept that they'd been giving in since the very beginning.